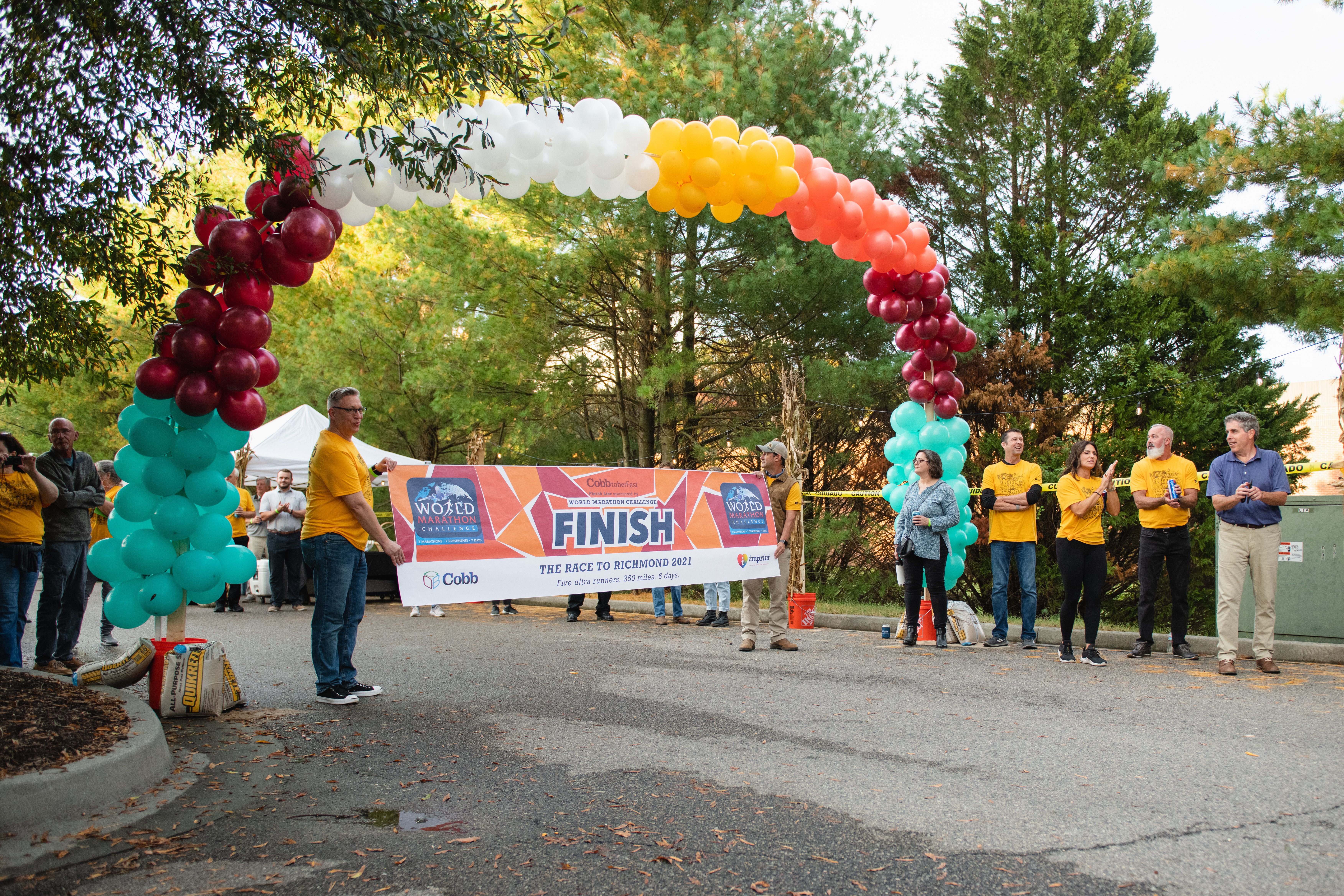 Another CobbtoberFest has come and gone, and what a great festival it was!
We want to thank everyone who came out, who donated their time and money, who cheered on our amazing CobbtoberRun runners, and to the organizations and businesses that shared their talent, their craft, and their food with us and our guests!
We would like to give an extra-large thank you and round of applause to Miracles in Motion, a local charitable organization that helps children with developmental disabilities discover how to express themselves through dance, for their wonderful performance!
THE GOAL OF COBBTOBERFEST
Last year, like every other festival, Cobbtoberfest was a little different than usual. But, it gave us an amazing new tradition! Cobb Field Service Technician, Steve Scott, a veteran of the World Marathon Challenge, (seven marathons, on seven continents, in seven days) ran from Danville, Virginia, to our headquarters in Richmond, a total of 168-miles.
This year, Steve, along with five other runners, Alicia, Keri, Linda, Landon, and Marcus, ran from the North Carolina border to the border of Maryland, and back down to Richmond, a total of 350 miles!
Why did these amazing runners, and people in general, run such an amazing distance? To raise money for Imprint.
As our usual methods of fundraising were a bit limited last year, Steve graciously accepted the task of doing something on his own to inspire all of us while we were stuck at home. But as Steve always says, "We're just getting started."
So this year, we went even bigger with the CobbtoberRun, and we were also able to host CobbtoberFest again!
We cannot stress enough how lucky we all felt to be able to share our joy with the community at Cobbtoberfest — from good food to good costumes, and amazing crafts to amazing performances, Cobtoberfest was a blast!
Not only did we have the most fun we've had together in a long while, our fundraising efforts were a success! In total, we raised over $12,000, which will be distributed among Imprint scholarships, and many of our partnering charities.
However, that number is not set in stone! There's still time to donate to a cause that helps bring food to food-insecure children, as well as educational and extra-curricular activities for under-privileged youth.
To donate, visit our CobbtoberFest page.